Our Lady's Light Opera Motherwell "A Christmas Carol the Musical"





We have decided that our 2020 November show
should be a 2nd reprise of "MY FAIR LADY",
We have applied for the performing rights of
this show. Fingers crossed!

OUR 'Oliver!' BUCKET COLLECTIONS raised nearly £1,000
thanks to the generosity of our audiences. Topped up by the
Society, cheques for £500 each were presented by President
Catherine Gemmell to the Army Cadets and Altzheimers
Scotland. The Cadets collected the cash at every performance!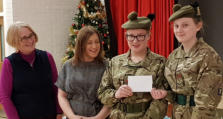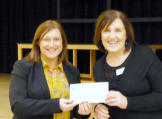 EVENT
"Kiss Me Kate" rehearsals
OPEN AUDITIONS for
"Kiss Me Kate" Principal Roles
OPEN AUDITIONS for
"Kiss Me Kate" Principal Roles
Dance auditions from 1pm,
Concert
Concert
"KISS ME KATE"
DATE
Thursdays and Tuesdays as
notified
Thursday 9th May
Saturday 11
th
May
10th June
17th June
5
th
- 9
th
November, 2019

TIME
7.15pm
from 7pm
from 10am
1.00pm
2.00pm
7.30pm &
2.30pm (Sat)
VENUE
OLHS
OLHS
Crosshill Church,
Motherwell
Murray Owen Ctre, EK
Uddingston Old Parish
Church
Motherwell Theatre
SEE HOME PAGE FOR MORE DETAIL













Our, Ladys, Light, Opera, Motherwell,Alan,Menken,Christmas Carol,